Tenu Vekhi Javaan Lyrics: This song is a Hindi language track which is sung by Shahid Mallya and Asees Kaur and the music for the track is composed and produced by Bharat Goel. Rashmi Virag wrote Tenu Vekhi Javaan Lyrics.
The song is recreation of the song which is originally sung by Roshan Prince.
The track is released under the label Times Music. The video of the song stars Himansh Kohli.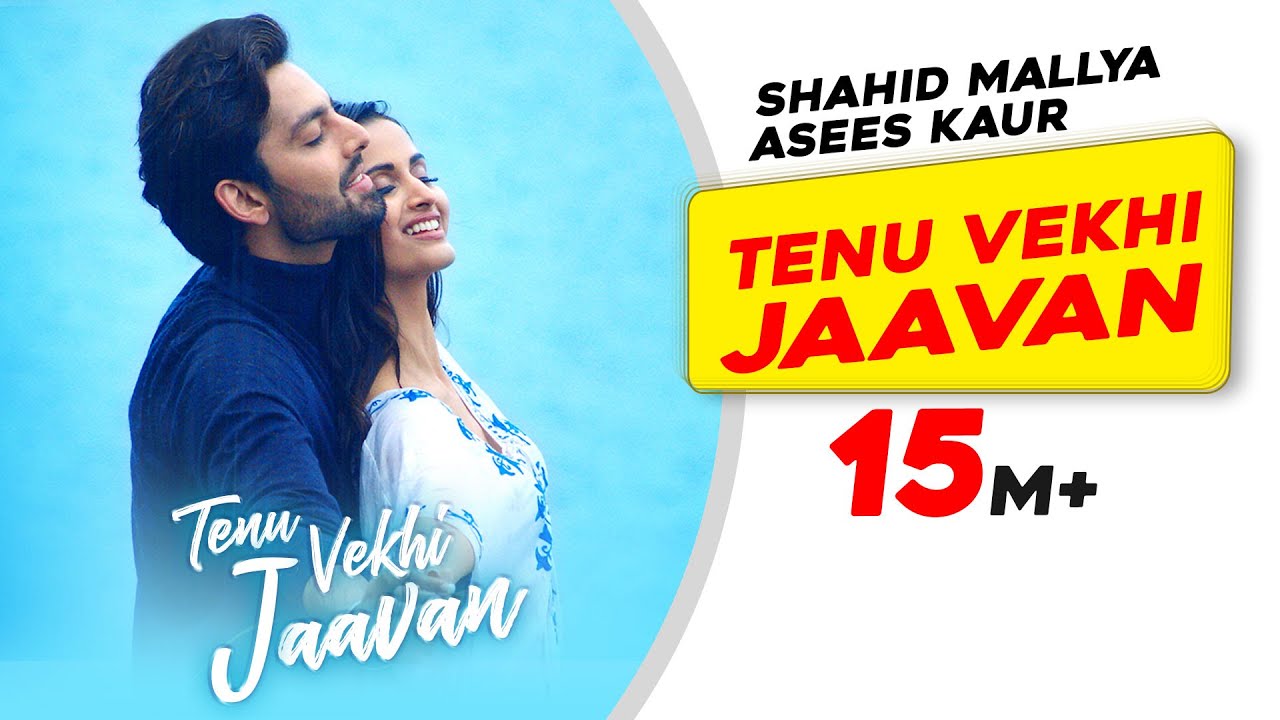 Song Credits
Singer:                Shahid Mallya and Asees Kaur
Movie:                  –
Lyrics:                   Rashmi Virag
Composer:          Bharat Goel
Label:                   Times Music
Tenu Vekhi Javaan Lyrics
Jeene laga hoon phir se main
Tum saath ho jab se
Aisa lage hai chaand yeh
Utra hai falak se

Raaton ka meri ab sahara ab tum hi ho
Maanga jo Rab se woh sitara tum hi ho

Main jinna tenu vekhi javaan
Tu ohni sohni lagi jaave
Main jinna tenu vekhi javaan
Tu ohni sohni lagi jaave

Main jinna tainu vekhi javaan
Tu ohni sohni lagi jaave
Main jinna tenu vekhi javaan
Tu ohni sohni lagi jaave

Pehle kabhi aise dhadka nahi dil yeh
Jaise dhadakta hai yeh paagal aaj kal
Tere diwaane ki haalat kahun kya main
Raahon mein teri hai bhatakta aaj kal

Main tere baajon kithe jaavan
Jude hain tere mere dhaage
Main tere baajon kithe jaavan
Jude hain tere mere dhaage
Main jinna tenu vekhi jaavan
Tu ohni sohni laggi jaave

Palkein khuli rakhna
Dekho na tum varna
Khwaabon mein tere
Kaise aaungi sanam

Aankhon mein teri main
Neendon si ghul jaaun
Yeh meri zidd hai
Mujhko roko na sanam

Sune na dil ek vi gal
Yeh tere piche piche bhaage
Main jinna tenu vekhi jaavan
Tu ohna sohna laggi jaave

Duaawan maange mere hath
Ve Rab kolon tenu maange
Main jinna tenu vekhi jawaan
Tu ohni sohni lagi jaave
Main jinna tenu vekhi jaawan
Tu ohni sohni lagi jaave