It's Ok God Lyrics: The track is sung by Karan Aujla while he himself wrote It's Okay God Lyrics. The music for the song is given by Proof and Homeboy. It is a Punjabi song which is released under the banner of Rehaan Records.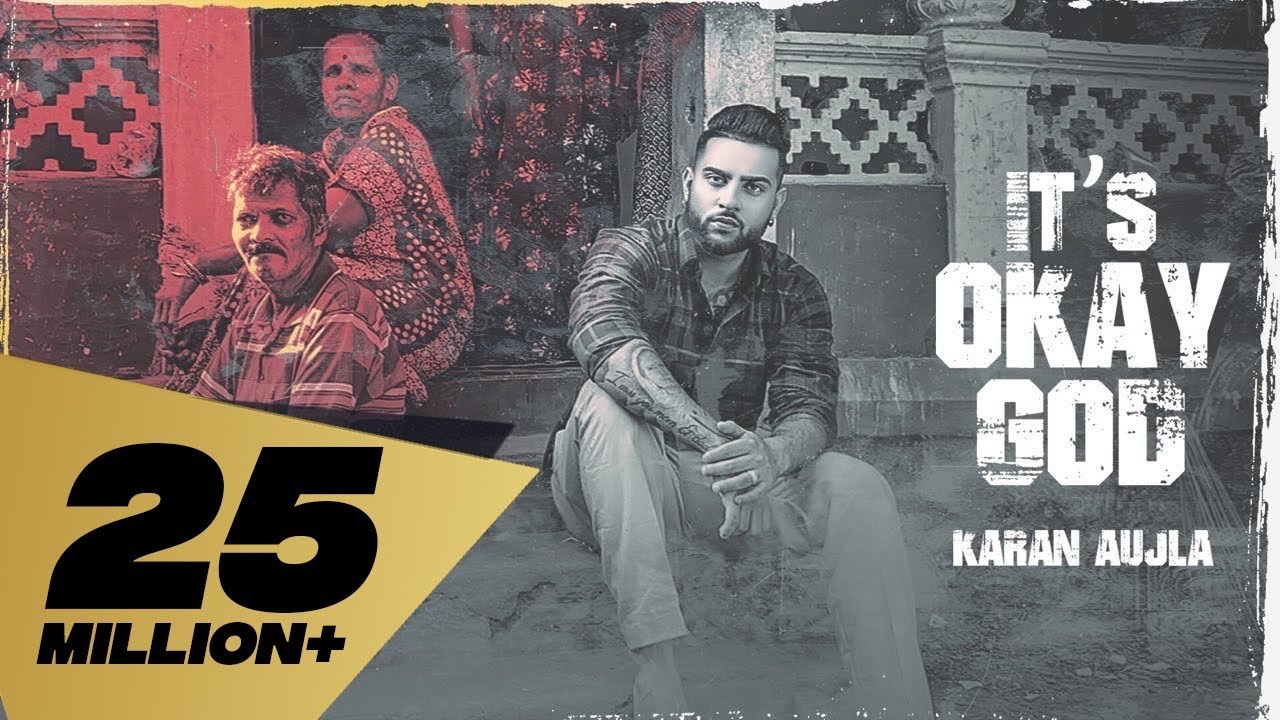 Singer:
                     Karan Aujla
Movie:
–
Lyrics:
                     Karan Aujla
Composer:
          Proof, Homeboy
Label:
                     Rehaan Records
Starting:
                Priyanka Chopra, Farhan Akhtar and Zaira Wasim
It's Okay God Lyrics
Ho jadon baari jaan di hundi aa na
Taa sutte nu vi pata lag jaanda
Jadon maut aani hundi ae na putt
Kutte nu vi pata lag jaanda

Mere naal kaun judeya te kaahton judeya
Mere naal kaun judeya, te kaahton judeya
Main sachchi dassaan
Mainu tutte nu vi pata lag jaanda

Yeah!
Aaw ehe duniya da ne mainu akal sikhayi
Jadon tur gyi si bebe kade mudke ni aayi
Meri family di family chon bache 3-4
Jehde bache 3-4 bas ohi mere yaar

Main kinna kujh kareya
Main kinna kujh jareya
Main mere te hairan aan
Main ajhe vi ni mareya

Ho main jo vi kujh sikhda
Main ohi kujh likhda
Main jo vi kujh likhda
Hai ohi kujh bikda

Ho kinne door methon badal ke chaal ho gaye
Kinne anti ho gaye kinne mere naal ho gaye
Bebe bapu nu gaye nu 10 saal ho gaye
Taahi chhoti umar ch chitte baal ho gaye

Ho saddi yaari one take
Kinne nikle ne fake
Pehlaan karke gaddari
Kehnde ho gyi mistake

Ho mera jigra bathera
Mera dil vi bathera
Assi hass ke baithi ja
Chaahe kandeya te dera

Mere lekhan nu hi mere si khilaaf karta
Khushiyaan da varka hi saaf karta
Ho meri zindagi de naal jihne dhokha kareya
Main taan uss Rab nu vi maaf karta

Oye jama tension na lyo mainu dhokha deke
Main hor boht dhokhe jare aa
Mere naal chaahe bande khade aa
Par chakkar aa ke maape upar aa

Main taan kade kisi da gussa kitta hi ni
Chaahe koi dhokha de je
Chaahe pith te chhuri maare
Aappan har ek gall te laugh karta

Ho mainu har ek banda taanhi dhokhe de jaanda
Pata vi ehne mann nai jaana
Kyoki main ta uss Rab nu vi maaf karta
Main ta uss Rab nu vi maaf karta

Ho aithe sur vi bikaau aa te saaj vi bikaau
Khul jaande chheti hun raaz vi bikaau
Lahu vi bikaau aa lihaaj vi bikaau aa
Takht bikaau aa te taaj vi bikaau aa

Ho Kaanva di taan chhado
Aithe Baaz vi bikaau aa
Bachna je mauton Yamraj vi bikaau aa
Kishti bikaau aa jahaaj vi bikaau aa
Parr vi bikaau parwaaz vi bikaau aa

Ho surma bikaau nose pin vi bikaau
Jihdi utte kaala til oho chin vi bikaau
Aithi bikdi aan baatan
Aithe bikdi aan raatan
Bade saste ne hun change di vi bikaau

Ho aithe mehandiyan ton naam badi chheti mitde
Aithe jhoothe moothe lok sacchi bade pitde
Aithe hunde ne drame naam laike pyaar da
Saale paake ne glycerine hanju sittde

Ho mera nature hi ehe kade main na dolda
Mera bolda tajurba ni main na bolda
Ho ni main ubalde paani vichon dekh nikla
Mereyan haalatan mainu paaf karta

Esse gallon den dhokhe pata mann jaana main
Kyonki main taan uss Rab nu vi maaf karta
Main taan uss Rab nu vi maaf karta
(Main taan uss Rab nu vi maaf karta)
You can download It's Okay God Lyrics from Lyrics Mash by clicking download button below.