Khabbi Khaan Lyrics: This brand new Punjabi song is voiced by Ammy Virk and Gurlez Akhtar. Blackvirus gave music to the song while Gill Raunta penned Khabbi Khaan Lyrics.
The music video is directed by Thenickseye. Burfi Music released the song under their banner.
Singer: Ammy Virk Ft Gurlez Akhtar
Movie: –
Lyrics: Gill Raunta
Composer: Blackvirus
Label: Burfi Music
Starting: –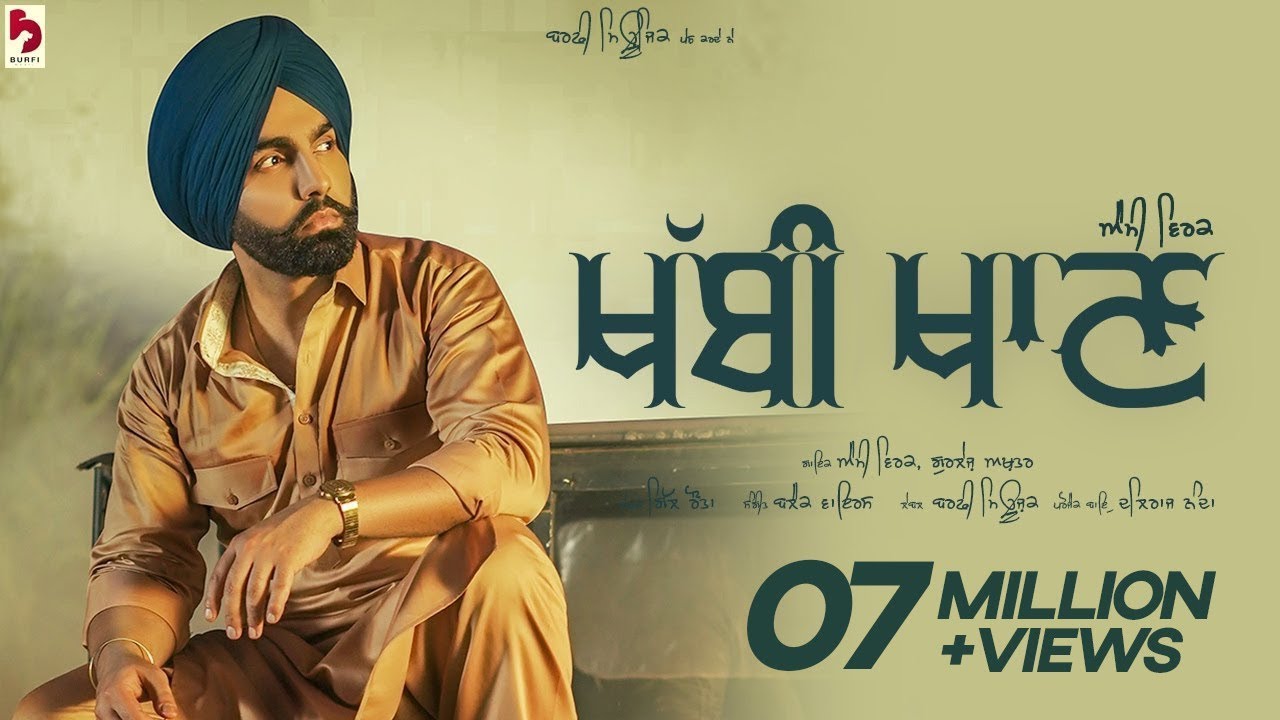 Khabbi Khaan Lyrics – Ammy Virk
Black virus!
Ve panga wadde kyun dhanada naal pa leya
Ni ohna baukde singha nu hath la leya
Ve oh taan aakad aakad ke aa turrde
Main ankhin dekh layi rakane singh bharde
Ho teri jaan nu vi khatra ho sakdae
Main jind la doon lekhe balliye
Ve oho khabbi khan vajjde ilake ch
Ho ni main kaddne bhulekhe balliye
Ve oho khabbi khan vajjde ilake ch
Ho ni main kaddne bhulekhe balliye
Ve oho paise naal daba tainu lain'ge
Ni munde pinda de barood naal khain ge
Ohna vaddeyan sethan naal kitte kaarobar ne
Ho dil lokan de jitte aa bas tere yaar ne
Ho bande gunde aa bacha rakhi apna
Main velly vadde vadde vekhe balliye
Ve oho khabbi khan vajjde ilake ch
Ho ni main kaddne bhulekhe balliye
Ve oho khabbi khan vajjde ilake ch
Ho ni main kaddne bhulekhe balliye
Ve tere naal de kayi antiyan naal khad gaye
Ni sukke patte si hawa de naal jhad gaye
Paunch centre taan hi ae ainna jokan di
Kithon lain ge daba lehar lokan di
Ve karde pakhandi ve support ohna di
Main mathe tha tha ni teke balliye
Ve oho khabbi khan vajjde ilake ch
Ho ni main kaddne bhulekhe balliye
Ve oho khabbi khan vajjde ilake ch
Ho ni main kaddne bhulekhe balliye
Ve oh taan khund ne puraane rajneeti de
Ni par match de ni meri hadd beeti de
Poore taiyar ne tere oh gall pain nu
Ho panga main vi ni leya billo dhain nu
Gill raunteya kyun massi kehna maut nu
Sivein pehlan vi sekhe balliye
Ve oho khabbi khan vajjde ilake ch
Ho ni main kaddne bhulekhe balliye
Ve oho khabbi khan vajjde ilake ch
Ho ni main kaddne bhulekhe balliye